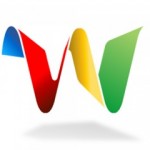 Not for Google Wave the sudden death; more a slow, drawn out lingering farewell on the life support machine of 'development has been stopped'. I guess it gives the boys at Mountain View the opportunity to change their minds if the pressure gets too much. The demise of Wave doesn't actually surprise me; I'm surprised that it's lived as long as it has done.
Here's the story of my experiences with Google Wave.
When it was first announced, I wasn't quite sure what to make of it – a sort of mash-up of email, instant messaging, social networking, blogging and online discussion forum. I received my invitation and got signed up. I have to say that I wasn't an early adopter – to be honest I wasn't sure what I was going to use it for and I'm past the stage in my life where I have to try out all new technology the day it comes out – life is way too short to be someone else's Beta-Tester….
And there we hit problem number 1. I knew that Wave would not work with IE, so I signed in with Firefox, and had a few problems there as well. OK, Google, you want me to use Chrome so I will do – and I was sorely disappointed when I still couldn't get the equivalent of a profile set up on my Wave account – the special form of Wave that stores such information just wasn't playing with me. I contacted Google technical support, scoured discussion groups and found that others experienced the same problem. I was told by Google that it was something to do with my account, but not how to deal with it. Various other folks suggested that it was 'just one of those things' that might get fixed at some point, but for now it was a problem that bothered some users.
OK…I could live with it.
The second thing is that getting a Wave account is rather like buying the first telephone in your circle of friends – because of the social nature of Wave you need a few friends to make it worthwhile. You can use it without other folks in your network using it – but it rather misses the point. So, next, find your friends. And that was the next sticking point for most IE using, Firefox using, non-techies that I knew – why should they bother trying to get on to a new social networking / communications / chat / mail / what have you system where most of their friends AREN'T?
However, I have a number of techy pals and people who're interested in emerging technologies, so I got a few folks on-boad.
OK…I could live with it.
We then hit the issue of exactly what to do with Wave. For one project we did try using it to discuss design ideas and such, but we found that it was more convenient to use an existing issue / bug handling system already in place for the organisation. Another couple of people I knew attempted to kick off various waves but it just felt like we were using Wave for the sake of using Wave. I was reminded to some degree of a great piece of software (IMO) from the 1980s called Lotus Agenda – it did all sorts of clever stuff but conceptually was a mare to get your head around – but at least Lotus provided a few samples of what could be done.
And I think that this was, in the end, the thing that did Wave for me – I couldn't honestly think of an application within my circle of friends and professional contacts that couldn't be done better with a different tool. There's an approach to software utility development that I often adopt that I was taught very early on in my career; build tools to do specific jobs very well – and if possible, make those tools so that they'll talk to each other. Now Wave attempted to combine e-mail, social networking, instant messaging, file sharing and online discussion forums in a way that doesn't really give the advantages of the individual technologies but requires a change in working practice, in many cases change of browsing software and a cultural / behavioural change amongst participants to get them 'on board'.
And that's why I'm not terribly surprised that Wave hasn't taken off; I am hopeful that if Google release the code in to the wild as an Open Source project we might see some new projects spring from it. But I'm still to be convinced that the 'Wave' concept of multi-mode online communication all in one place is going to be popular – especially if it requires you to sign up to yet another site and maybe even change browsers.