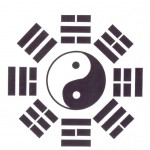 A Facebook friend of mine (and an author whose work I've admired for over years) Jessica Lipnack shared this article – http://www.huffingtonpost.com/ron-currie-jr/things-i-learned-while-wr_b_659568.html?ref=fb&src=sp – it's a good read. I particularly liked the bit about finding 'Maggie May' on the car radio – that sort of thing happens a lot in my life and over the years I've made lots of jokes about the role of coincidence (and later on synchronicity) in my life. It's no accident, therefore, that one of my favourite episodes of 'The X-Files' didn't involve Smoking Man, alien abduction or other nasties; it was a nicely done, low key story called 'all things' in which Scully had a set of experiences based around coincidence and synchronicity that explored the issues of letting go and moving on. It's a great episode – also features Moby on the soundtrack, so check it out.
I came across the concept of synchronicity when I started studying Jung. Whereas no one has any problem with coincidence, I find that checking out someone's thoughts on synchronicity are a good indication as to the open-mindedness of that person. Coincidence is literally that unrelated events that whilst they may appear to be in some way linked to an observer are actually happening in a way that is perfectly explicable with the laws of probability and chance and lack 'connectedness'. Synchronicity is the experience of two or more events that are apparently causally unrelated occurring together in a meaningful manner. To count as synchronicity, the events should be unlikely to occur together by chance – Jung referred to the phenomenon as an 'acausal connecting principle' – doesn't exactly run off the tongue….
My favourite example of Synchronicity was reported by Jung himself – during a rather heated debate with Freud about whether the phenomenon actually existed or not :
"I had a curious sensation. It was as if my diaphragm were made of iron and were becoming red-hot — a glowing vault. And at that moment there was such a loud report in the bookcase, which stood right next to us, that we both started up in alarm, fearing the thing was going to topple over on us. I said to Freud: 'There, that is an example of a so-called catalytic exteriorization phenomenon.' 'Oh come,' he exclaimed. 'That is sheer bosh.' 'It is not,' I replied. 'You are mistaken, Herr Professor. And to prove my point I now predict that in a moment there will be another such loud report! 'Sure enough, no sooner had I said the words that the same detonation went off in the bookcase. To this day I do not know what gave me this certainty. But I knew beyond all doubt that the report would come again. Freud only stared aghast at me. I do not know what was in his mind, or what his look meant. "
I've experienced quite a lot of coincidence and whilst few of my personal experiences have matched some of the more 'out there' ones featured in Martin Plimmer's Beyond Coincidence – – I have had a few good ones over the years. Episodes of Synchronicity I'm not sure of – the one that immediately springs to mind was around the death of my Mother, although I'm aware of the sceptic's viewpoint that at such times one seeks meaning in all sorts of things. My mother had been ill in hospital, in a coma, and it was purely a matter of time before she passed on. It was approaching Easter, and she died in the early hours of Good Friday, during a Lunar Eclipse, which I've always considered as being some how appropriate.
I've had many others over the years – I sometimes tell people some of the stories about me and coincidence / synchronicity and I start thinking that people reckon I'm making up tall stories! Another goodie involves our first cat – when we moved to Sheffield we were regularly visited by a black and white cat who used to sit and watch me work in our kitchen. At the time, I was negotiating for work with a magazine company based in Stockport and they suggested that an editor of theirs, who lived in Sheffield, should come and visit me. After a brief phone call, it transpired that the editor lived around the corner from me and we could see the backs of each others houses. When he visited, which coincided with one of the many visits of the 'stray' cat, we found that the cat belonged to him.
I keep an open mind on things like this; as a Christian I'm happy to see the presence God in all things, and I'm also happy to experience coincidence and synchronicity as well – maybe the latter is just well hidden Divine Intervention…