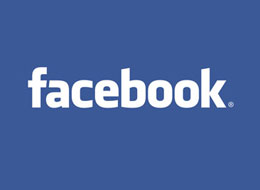 Since the recent case in which a teenage girl was groomed and murdered by a paedophile via the Facebook site, there has been a lot of pressure from the UK Government for Facebook to put a 'Panic Button' style link on the site – a move supported by the CEOP organisation.  Facebook have commented that they have no objection in principle to making it easier to report abuse on the site, but that they feel that the CEOP supported option is not necessarily the best way.
Facebook are far from perfect in the way that they treat their users; I think all of us who use the site would have our own grumbles about privacy and the attitude of Facebook as a whole towards individual users now that they've got big.  But to be honest I think I would rather central Government stayed out of issues like this – especially New Labour, who seem to have spent the last decade dismantling our civil liberties bit by bit.  For a previous broader comment on this issue, I direct you to this item from a year ago, in which author Phillip Pullman commented on the behaviour of New Labour.
Since then we've had the Digital Economy Bill – even without the Lib Dem Peers' Amendments it was a pretty poor piece of legislation.  With the amendments it offers a wonderful means of stifling debate by simply shutting down access to any site that breaches copyright.  Under the Bill, as it stands, and if it were strictly applied, YouTube could be blocked to UK ISPs because of material that breaches copyright. 
Part of the problem with New Labour is their amazing ability to put together piss-poor legislation on a 'knee jerk' basis.  A lone gun nut leads to a total handgun ban – which doesn't affect criminals as they tend to disobey the law anyway.   Despite massive increases in the legislation aimed at child protection, the very basic laws that were there all along fail to be implemented and children keep getting killed.  And there are many more examples.  One interpretation of this repeated series of cock-ups is that they're just incompetent; my own interpretation is that New Labour are just incredibly keen on reducing our civil liberties as much as they can to have a nicely compliant and obedient citizenry.
The issue for me here is not just the Facebook reporting mechanism; I'm afraid I regard that as something of a 'thin end of the wedge', by which Government could influence and impact the policies of web sites not even based in Britain.  It's not far from that sort of thing to the  censorship policies adopted by China and, more recently, but to a lesser degree, Australia.  Protesting about this sort of Government activity, which initially starts with child protection, is a little bit like trying to answer the question 'Have you stopped beating your wife?' in a way that doesn't make you guilty.  But given this Governments record on civil liberties I'm afraid I do not and cannot trust them. 
As  Rousseau said "Free people, remember this maxim: we may acquire liberty, but it is never recovered if it is once lost. "
And we're losing it bit by bit.